Donald Trump Articles and Links

A new poll released Wednesday found that billionaire businessman Donald Trump held a double-digit lead in the Republican presidential race.  
Read More
Trump has taken in 73,942 contributions, a total that surpasses several of GOP rivals, despite the billionaire businessman's regular declarations on the campaign trail that, "I'm self-funding my campaign."  
Read More

New CNN/ORC polls released Wednesday
of likely voters in two key states showed Trump almost doubling the support of his next-closest rival, despite
speculation that his support has peaked
.  
Read More
While Tuesday night's CNN political debate was intended as an opportunity for one of the Democrat Party presidential hopefuls to separate him or herself from the rest of the pack, the best line of the night came from a man who was not even in the room with the debaters nor in the same party.  
Read More

BRISTOL — With three leather couches in a comfortable waiting area, former Democratic state Rep. Roger Michele's Jerome Avenue barber shop is an easy place for regulars to shoot the breeze.   Read More

NORCROSS, Ga. (AP) — Donald Trump is a brash New Yorker who knows the path to the Republican presidential nomination runs through a swath of Southern states where residents pride themselves on graciousness and gentility.  
Read More
Trump's Chances for Nomination Hold Steady  
Read More

Donald Trump is dominating in the critical early-voting state of South Carolina, a new poll shows. Trump, the presumptive front-runner for the 2016 GOP presidential nomination, got the support of 37% of registered Republican voters in the Palmetto State, a Public Policy Polling (PPP) poll released Wednesday found.  
Read More
Donald Trump has never been shy to talk about the controversy embroiling Sgt. Bowe Bergdahl, whom the U.S. traded members of the Taliban to free. The 2016 GOP front-runner says the former captive should consider himself lucky he came didn't serve in "the old days."  
Read More
NEW YORK — After weeks of vowing to raise taxes on "hedge fund guys" and high-income earners, Republican presidential front-runner Donald Trump unveiled a tax plan Monday that would cut rates across the board and reduce the amount paid by wealthiest Americans and corporations into the U.S. Treasury.  
Read More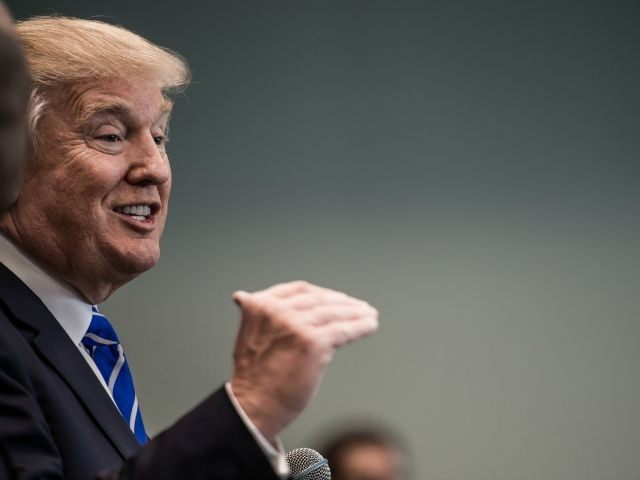 During an interview with
 60 Minutes
, GOP frontrunner Donald Trump was questioned about the North American Free Trade Agreement (NAFTA), calling it a "disaster" and saying America needs "fair trade," not "free trade."  
Read More
Republican presidential front-runner Donald Trump unveiled his long-awaited tax reform agenda Monday in the same gilded Fifth Avenue skyscraper where his bid for the White House first began.  
Read More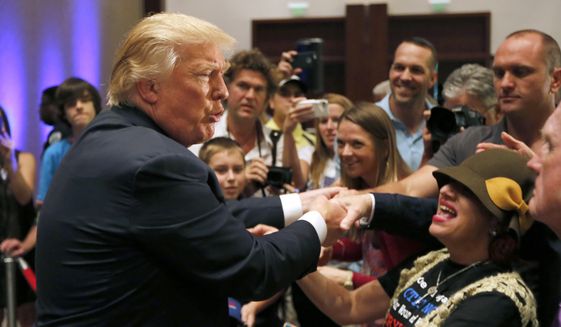 Republican presidential front-runner
Donald Trump
has maintained his lead on the 2016
GOP
field in a Fox News
poll
taken after the Sept. 16
GOP
debate in California and released this week.  
Read More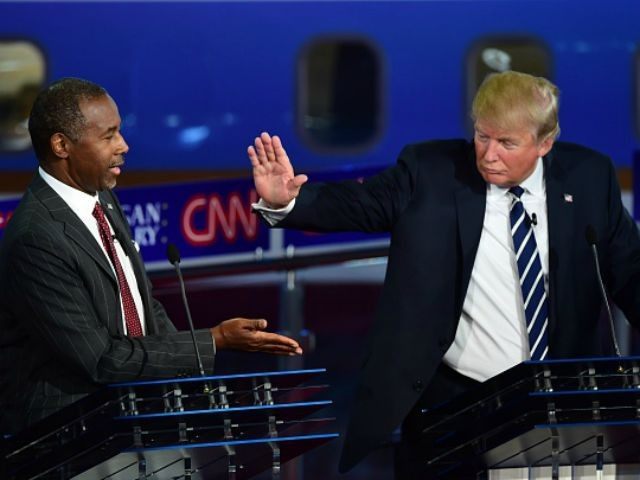 Two of the first, post-September 16 CNN debate polls have been released and they show Donald Trump with a commanding lead.  
Read More
The GOP presidential debate winner Wednesday night was dominant front-runner Donald Trump, a Newsmax Poll finds.
In results from a poll of
Newsmax TV
viewers, the billionaire businessman logged 46  percent support, while former Hewlett-Packard CEO Carly Fiorina came in second, with 20 percent.  
Read More
FOXBOROUGH, Mass. (AP) —
New England Patriots quarterback Tom Brady threw his support behind presidential candidate Donald Trump Wednesday, hours before the second Republican debate.  
Read More

Republicans increasingly think that
Donald J. Trump
has the best chance of winning the 2016 presidential election as their nominee as confidence fades in traditional politicians like Jeb Bush and Scott Walker, according to the latest
New York Times/CBS News Poll
.  
Read More
DALLAS, TX. — From his first moments as a candidate, Donald Trump has been forceful about his plans for illegal immigration.  
Read More
Washington (CNN)
Donald Trump
and
Ben Carson
now stand alone at the top of the Republican field, as
Carly Fiorina's
brief foray into the top tier of candidates seeking the GOP nomination for president appears to have ended,
a new CNN/ORC poll finds
.  
Read More
Polls show that many Hispanics agree with Trump that illegal immigration is a huge problem.  
Read More

Despite being popular Spanish-speaking Florida politicians, neither Jeb Bush nor Marco Rubio has managed to take lead among Republican voters or Latino voters in their home state in the 2016 presidential race.  
Read More
WASHINGTON—
Billionaire real estate mogul Donald Trump continues to lead the crowded field of U.S. Republican presidential candidates while Hillary Clinton is the top Democrat.  
Read More
The race for the GOP nomination  
Read More
Thousands of Donald Trump supporters filled the North Atlanta Trade Center on Saturday to hear from the leading Republican presidential candidate.  
Read More

With the recent news of thousands of illegal aliens being released, it is incumbent that responsible patriots warn those who live in sanctuary cities or states.  
Read More

He was supposed to face tough questions from Hispanic business leaders in Washington on Thursday. Instead, Donald Trump went to Vegas.  
Read More
"I love Mr. Trump!"  
Read More

Donald Trump gave the best speech of his political career this week ["
A lot for conservatives to like in Trump tax plan
," news, Sept. 29]. It was very strong and full of ideas and facts. He didn't beat around the bush (no pun intended). His speech discussed how a Trump administration would fix the economy, reduce tax rates and decrease unemployment.  
Read More
Icahn says Trump can 'move Congress'   Read More
 
He advocates building up the U.S. military and making use of it.  
Read More
Republican presidential candidate
Donald Trump
unveiled an ambitious tax plan Monday that he says would eliminate income taxes for millions of households, lower the tax rate on all businesses to 15% and change tax treatment of companies' overseas earnings.  
Read More
Donald J. Trump
unveiled his plan Monday to reshape and simplify the federal tax code, calling for the elimination of taxes on low-income individuals and families, ending the "death tax" and reducing taxes on businesses.  
Read More
Republican presidential candidate Donald Trump, who has been criticized by his rivals over his comments about minority groups, said on Wednesday he is the rare Republican who could win a sizable portion of the black vote.   Read More

A
Morning Consult poll, released Friday
, surveyed 504 registered voters who watched Wednesday's Republican primary debate and has only good news for Republican frontrunner Donald Trump and Carly Fiorina. While the poll's sample size is small (with a 4.4% margin of error), the poll's trend is worth noting.
 Read More
Republicans
increasingly believe that
Donald Trump
is the presidential contender who stands the best chance of winning back control of the White House in next year's election,
a new poll
has found.  
Read More

Billionaire U.S. presidential candidate Donald Trump said on Thursday he does not want the $400,000 annual salary that comes with the White House job and would turn it down if elected.   Read More

Public education made its first, brief appearance in Wednesday night's GOP presidential debate with an aside from Donald Trump during a back-and-forth over immigration with former Florida Gov. Jeb Bush.
"He's weak on immigration," Trump said, "and, by the way in favor of Common Core, which is a disaster."  Read more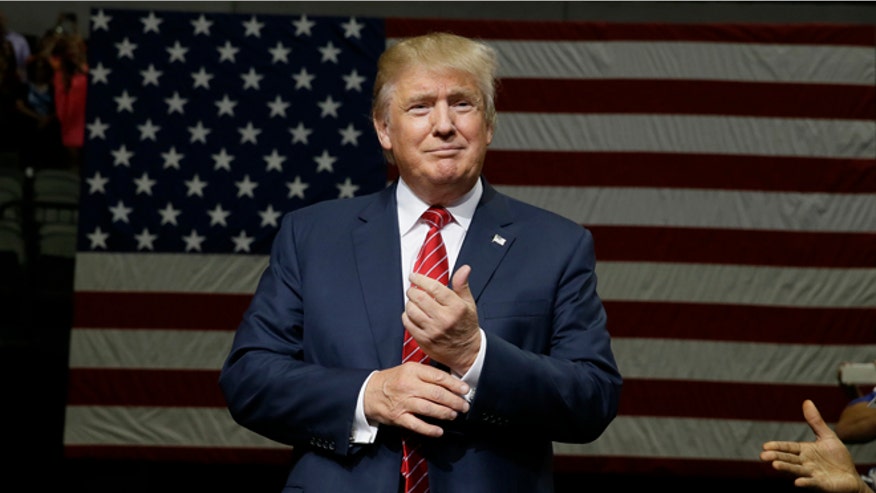 Kicking off a busy week of campaigning, Republican frontrunner Donald Trump Monday got a sizeable crowd at Dallas' American Airlines Center riled up over hot-button issues that he says anger conservative voters.  
Read More

BURLINGTON, Iowa — Each time Donald Trump mentioned illegal immigration, the few thousand people who gathered at his Wednesday evening rally roared with applause and cheers accented with shouts of endorsement. This was his sort of crowd, and Trump seemed to feed off this encouragement, amplifying his usual comments.  
Read More

Donald Trump maintains his spot atop the 2016 GOP presidential field, according to a new CBS News poll that shows outsider candidates drawing 63 percent of the vote.  
Read More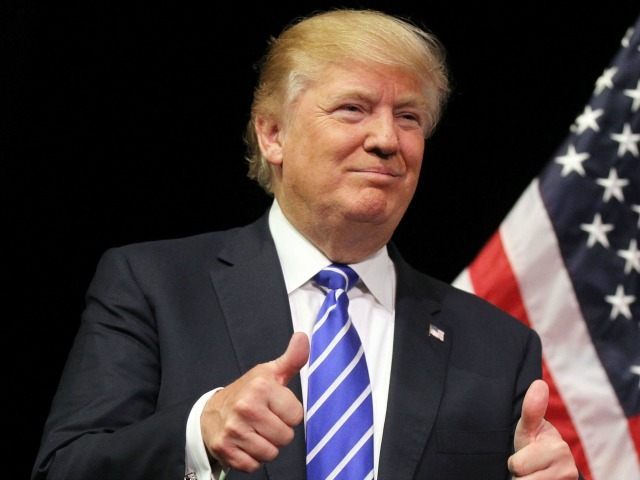 We are approaching the most important election in our lifetime    
Read More
This woman was born in Mexico and legally immigrated to the US. At a panel hosted by Republican pollster Frank Luntz, she explained why she supports Donald Trump and his proposed wall.  
Read More
At times, it seems like Donald Trump is a superhero.  
Read More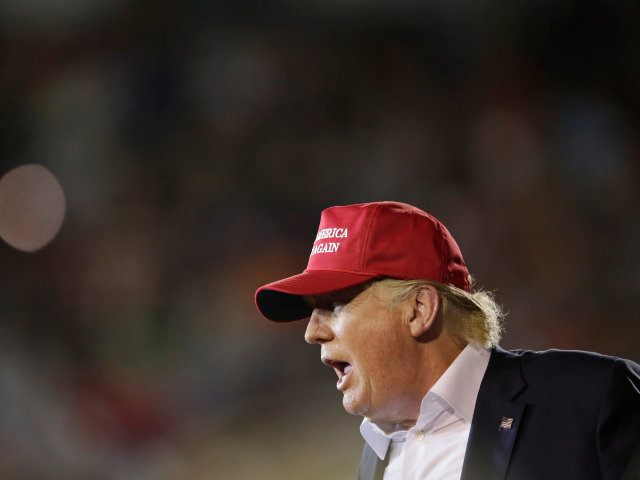 FRANKLIN, Tennessee — GOP frontrunner Donald Trump offered a ringing defense of gun rights and the Second Amendment to an enthusiastic standing-room-only crowd of 3,000 Tennesseans on Saturday. An overflowing audience of an additional 1,000 stood outside
The Factory
in Franklin, Tennessee in the drizzling rain as they listened to the rally on speakers.  
Read More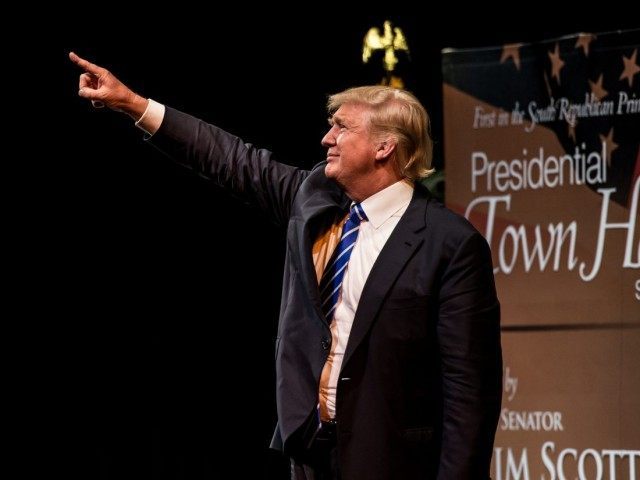 During a Saturday campaign stop in Franklin, Tennessee, Republican presidential hopeful Donald Trump spoke about the heinous attack at Umpqua Community College (UCC) and said lives could have been saved if the faculty had been armed.  
Read More
Carl Icahn supports Donald Trump as president and would accept Trump's offer of the Treasury Secretary position. In a video he released Tuesday, September 29, 2015, 79-year-old Icahn indicated that the country is burning, and he supports Trump who understand the problems and wants to turn America around.  
Read More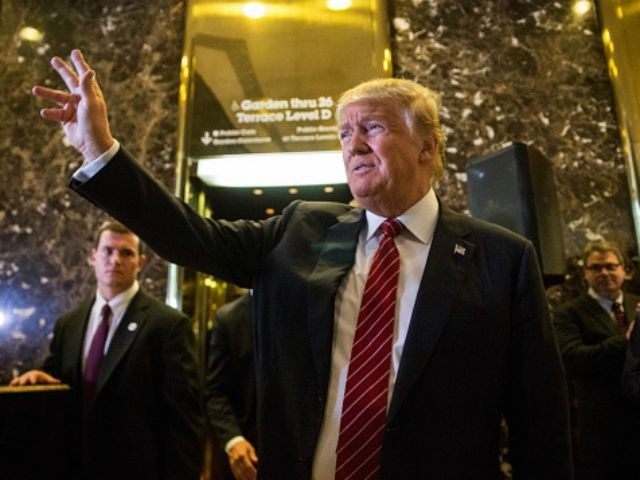 Current GOP primary frontrunner Donald Trump
met
with forty different religious leaders in Trump Tower on Monday to pray, and to reaffirm his support for Israel and for Christians under attack by the Left.  
Read More
Where does his political adventure end? "I have no idea. But I'm here now. And it's beautiful."  
Read More
Republican presidential front-runner
Donald Trump
on Monday promised to simplify the U.S. tax code and eliminate deductions and loopholes for special interest groups if he becomes president.  
Read More
Republican presidential candidate Donald Trump's newly released tax plan was given a blessing Monday by the nation's biggest anti-tax advocate, Grover Norquist, who said it would produce "jobs, jobs, jobs."  
Read more
Read More
URBANDALE, Iowa — Donald Trump's advice for high school students in suburban Des Moines, Iowa, is uncharacteristically wholesome: Avoid alcohol and drugs as well as cigarettes. The billionaire businessman and Republican presidential candidate is also encouraging the teens to follow their hearts and do something they love, even if it means making less money.  
Read More
David Radler remembers the phone call from Donald Trump sometime around the year 2000. Trump said he was out on the street sizing up the old 
Sun-Times
building, which stood on the north bank of the river on the east side of Wabash. Not that Trump had any interest in the
Sun-Times
building itself, but as he told Radler, it occupied the best site in the city. "I want to do a deal," said Trump.  
Read More
Donald J. Trump, once a great improviser, has started relying on prepared notes when he gives speeches.
While he once rushed to leave the stage after finishing his remarks, he now lingers and works the rope line, shaking hands for several minutes.
For months, he could not resist answering any question lobbed at him by reporters. Now, there is more self-restraint, at least by Mr. Trump's standards.
Something unmistakable has happened to Mr. Trump since he announced his campaign for president in June: He has become a more disciplined candidate.  Read More

The 
new Washington Post/ABC News poll
 finds Donald Trump way ahead of his rivals with 33 percent support among Republicans and GOP-leaning independents. But perhaps the most remarkable finding in the poll is how highly Republicans and GOP-leaners rate Trump on a range of personal attributes:  
Read the Results